Golden Age (1938 – 1956)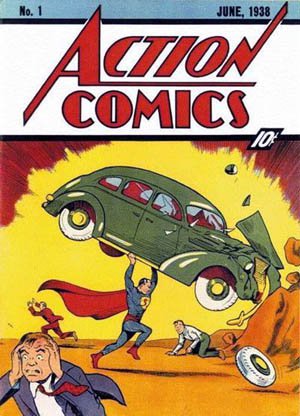 The Golden Age of Comic Books describes an era of American comic books from the late 1930s to circa 1950. During this time, modern comic books were first published and rapidly increased in popularity. The superhero archetype was created and many well-known characters were introduced, including Superman, Batman, Captain Marvel, Captain America, and Wonder Woman.
An event cited by many as marking the beginning of the Golden Age was the 1938 debut of Superman in Action Comics #1, published by Detective Comics (predecessor of DC Comics). Superman's popularity helped make comic books a major arm of publishing, which led rival companies to create superheroes of their own to emulate Superman's success.
Silver Age (1956 – 1970)
The Silver Age of Comic Books was a period of artistic advancement and widespread commercial success in mainstream American comic books, predominantly those featuring the superhero archetype. Following the Golden Age of Comic Books and an interregnum in the early to mid-1950s, the Silver Age is considered to cover the period from 1956 to circa 1970, and was succeeded by the Bronze and Modern Ages.
The popularity and circulation of comic books about superheroes had declined following World War II, and comic books about horror, crime and romance took larger shares of the market. However, controversy arose over alleged links between comic books and juvenile delinquency, focusing in particular on crime and horror titles. In 1954, publishers implemented the Comics Code Authority to regulate comic content.
Bronze Age (1970 – 1985)
The Bronze Age of Comic Books is an informal name for a period in the history of American superhero comic books usually said to run from 1970 to 1985. It follows the Silver Age of Comic Books,[1] and is followed by the Modern Age of Comic Books.
The Bronze Age retained many of the conventions of the Silver Age, with traditional superhero titles remaining the mainstay of the industry. However, a return of darker plot elements and storylines more related to relevant social issues, such as racism, began to flourish during the period, prefiguring the later Modern Age of Comic Books.
Modern Age (1985 – Present Day)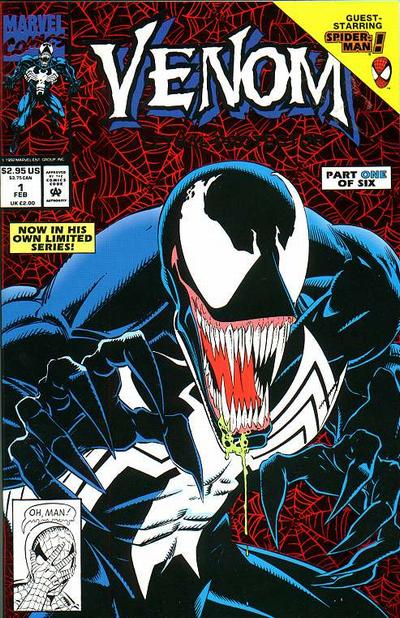 Modern Age of Comic Books is a period in the history of American superhero comic books which is generally considered to have begun in the mid-1980s and continues through the present day. During approximately the first 15 years of this period, many comic book characters were redesigned, creators gained prominence in the industry, independent comics flourished, and larger publishing houses became more commercialised.
An alternative name for this period is the Dark Age of Comic Books, due to the popularity and artistic influence of titles with serious content, such as Batman: The Dark Knight Returns and Watchmen.